Tulsa Divorce Lawyers
Tulsa Divorce Lawyers For Men
April 14, 2015 – 12:12 am

Cordell & Cordell's Tulsa divorce lawyers are committed to helping you through one of the most trying periods in your life.
Featuring a comprehensive understanding of Oklahoma divorce law, our Tulsa family law attorneys focus entirely on Tulsa divorce issues, including Oklahoma child custody laws, Oklahoma alimony laws, and child support in Oklahoma.
To schedule an appointment, call 918-200-0990 or 1-866-DADS-LAW. One of our representatives will be glad to speak with you.
Free valet parking is available in the Mid Continent Auto Park at 123 East 4th Street. The entrance to the garage is off 4th Street, between Boston and Cincinnati Avenues. The valet will give you a blue ticket that you must bring to the office for validation.
Frequently Asked Tulsa Divorce Questions
How long do I have to live in Tulsa County before I can file for divorce?
30 days
Is there a mandatory waiting period in Tulsa County before a divorce can be granted? How long will a divorce take?
For a divorce with minor children, there is a 90-day waiting period from the date the Petition is filed.
For an uncontested divorce without minor children, there is a 10-day waiting period from the date the Petition is filed.
The length of time for a divorce cannot be predicted. It could occur anywhere from 10 days to a couple years, depending on whether there are minor children, the complexity of the issues, and the level of agreement between the parties.
How can I serve my spouse in Tulsa County? If attempts to serve do not work, can I serve by publication?
A party may be properly served in Tulsa County through a private process server, service through the sheriff's department, or certified mail with the return receipt signed and filed with the court. Additionally, a Waiver of Service can be signed and filed with the court clerk.
Service by publication is allowed when stated in the petition or by affidavit filed with the court stating that despite due diligence service cannot be made by other means.
Service shall be made by publication of a notice, signed by the court clerk, one day a week for three consecutive weeks in a newspaper that is authorized by law to publish legal notices in the county where the Petition is filed. The Tulsa World is authorized to publish legal notices in Tulsa County.
What are the specific forms I will need to file for a divorce in Tulsa County?
You must file a Petition for Dissolution of Marriage with a cover sheet and a summons. The cover sheet is available on the website.
Where do I file for divorce?
Source: cordellcordell.com
What Every San Diego Parent Must Know to Protect Their Family "The Ultimate Guide to Estate Planning for San Diego Parents"


Book (Brenda Geiger, Esq.)



You might also like: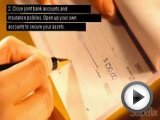 Tulsa Divorce Attorney - Divorce …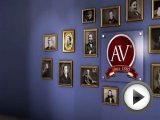 Melissa F. Cornell Tulsa OK, Family Law Lawyer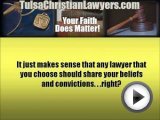 Tulsa Christian Lawyers | 918-894 …
Desperately seeking family law lawyer
I am searching for a family law lawyer in Spokane or Couer d'Alene. Must be licensed in Idaho. Here's just a bit about what's going on...basically, my boyfriend and I live in Vancouver WA. His children live in Idaho, and his 16 year old son wants to come live with us for many reasons. The main, is that his 17 year old girlfriend is pregnant and is moving this summer to Portland OR, just across the river from where we live. He wants to come when she does, and live with us. Their child is due in August. His mother refuses to let him. My boyfriend has been emailing her to try to work it out, but she is a completely unreasonable person
A Piece of Cake: A Memoir


Book (Broadway Books)



Related posts: