Divorce Lawyers in Cleveland Ohio
How Much Does a Cleveland Divorce Lawyer Charge?
April 6, 2015 – 10:29 pm

Almost half of all marriages in the United States end in divorce. If you want to dissolve your marriage, but are wondering how much the process costs, you should schedule an initial consultation with a Cleveland divorce lawyer and discuss rates. This article will provide you with some insight into how a lawyer charges for his services.
Divorce lawyers in Cleveland charge either an hourly rate or a flat fee. The type of rate a lawyer charges depends on a number of factors, including the complexity of the divorce. Your total divorce costs will depend on a number of reasons, including:
If children are involved
If someone contests the divorce
If you cannot amicably split assets
If you have a business to divide
The Hourly Rate
With an hourly rate, you pay a divorce lawyer in Cleveland for the actual amount of time he works on your case, mutliplied by his hourly fee.
This charge does not include ancillary fees, such as court costs and filing fees.
Most lawyers will charge for their time in six- or 15-minute increments. For example, a five-minute phone call by an attorney who bills in 15-minute increments at $200 an hour would cost you $50. On the other hand, that same five-minute call would cost $20 if the lawyer bills in six-minute increments.
Divorce lawyers do not charge the same hourly rate for multiple reasons. A lawyer's rates can increase because of educational level, experience and reputation in the divorce arena. Where their office is based and overhead expenses also factor into a lawyer's hourly rate. Thus a divorce lawyer in Cleveland can charge more by the hour than a divorce lawyer in Ada, Ohio.
No matter how your divorce pans out, once you retain a lawyer you are financially obligated to pay for his services.
Many lawyers may ask for a retainer, or up-front deposit, to help cover costs. The retainer would be put into an account, and then the lawyer would draw funds every month to cover his legal fees. Once the retainer is used up, you have to pay the remaining costs out of pocket.
If you hire a lawyer by the hour and your case is quickly resolved, you will not spend a lot of money out of pocket. But if your divorce proceeding is prolonged for any reason, costs could quickly mount.
Since the costs associated with your divorce are difficult to predetermine, you may want to set a budget with the lawyer to ensure you can pay for it.
The Flat Rate
Cleveland divorce lawyers could also charge a flat fee for simple divorce proceedings. An uncontested divorce with no children to contend with or property to divide would probably qualify for a flat-rate fee.
If your divorce proceeding becomes more complicated, a lawyer could charge more to cover the costs.
A lawyer who charges a flat rate for his services must be paid in advance. This rate may not include ancillary fees, such as court costs and filing fees, so ask what is and what is not included in the flat rate.
The Contingency Fee
You may have heard that some lawyers work on contingency, which means they won't get paid unless money is recovered. A divorce lawyer cannot work on contingency.
Source: www.attorneys.com
My Mother's Rules: A Practical Guide to Becoming an Emotional Genius


Book (Agate Bolden)




Used Book in Good Condition
You might also like: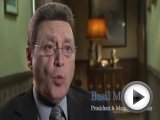 Russo Rosalina & Co. Cleveland Ohio …
How to Divorce, Cleveland/Akron Ohio
If they are in NY they should
Do child support in Family Court which is free. Custody is not not an issue since the children are over 18. However CS generally goes to age 21. If they are in agreement they can advise the Support Magistrate that they are in agreement and the magistrate will draw up the order. That order will be followed by Supreme Court in the divorce. NY has a wonderful Free package on line for divorces. If they are really broke and cannot afford lawyers NYC and the surrounding counties have a whole bunch of law schools (NYU, Pace, NY Law, Brooklyn Law, Columbia, Hofstra Touro CUNY-just to name a few)They
Artists Challenge Giuliani on Censorship
For the full text of this message go to:
Giuliani Issues New Statement on Artists' Free Speech;
Artists Will Test If He's Telling The Truth at 11 AM on Wed. 4/25/2001 at NY City Hall
Contact:
Robert Lederman, President of A.R.T.I.S.T.
(Artists' Response To Illegal State Tactics)
ARTISTpres@aol.com
robert.lederman@worldnet.att.net
(718) 743-3722
'Because we are a City that loves and supports artistic expression so generously, New Yorkers have a unique understanding that the First Amendment protects the right of artists to express their diverse and sometimes controversial views
Related posts: