Pro Bono Divorce attorneys in Florida
PRO BONO Attorneys FLORIDA - Free Legal Services
February 5, 2015 – 06:20 pm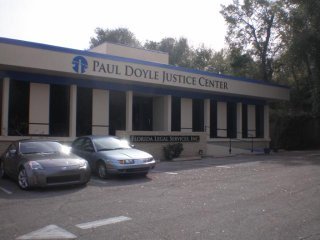 PRO BONO ATTORNEYS FLORIDA
Free Legal Help and Assistance
Here are some Pro Bono Attorneys Florida non-profit legal organizations that provide representation and pro se assistance to low income residents.
Free civil legal services to eligible clients.(Call to find out if you qualify for free legal aid.)
Must be income eligible. (Services are restricted to only those who qualify under LSC guidelines.)
May charge a nominal fee.
Spanish Spoken.
Handling: Family Law (Divorce, Domestic Violence, Child Custody, Adoption), AIDS/HIV, Bankruptcy, Real Estate, Housing, Consumer, Individual Rights, Employment, Health, Immigration, Public Benefits, Torts, Wills.
Here's a network of local Pro Bono Attorneys Florida Programs.
MIAMI
Volunteer Lawyers Project For Southern District Of Florda 200 S. Biscayne Blvd. Suite 2870 Miami, FL 33131 Telephone: 305-373-4334 Fax: 305-358-0910
Dade County Put Something Back Pro Bono Project 123 NW 1st Ave Miami FL 33128-1895 Telephone: 305-579-5733 Fax: 305-372-7693
Cuban American Bar Assoc. Pro Bono Project 3000 Biscayne Blvd Miami FL 33137 Telephone: (305) 573-1106 Fax: (305) 576-6273
FLORIDA IMMIGRANT ADVOCACY CENTER, INC. (FIAC) 3000 Biscayne Blvd., Ste. 400 Miami, FL 33137 Telephone: (305) 573-1106
PRO BONO ATTORNEYS FLORIDA - OTHER CITIES
Seminole County Bar Association Legal Aid Society, Inc. 115 Boston Ave Ste 2100 Altamonte Springs, FL 32701-5901 Telephone: 407-834-1660 Fax: 407-834-2080
Gulfcoast Legal Services, Inc. 314 South Missouri Avenue Ste 109 Clearwater, FL 33756 Telephone: 727-443-0657 Fax: 727-461-9160
First Union Tower 444 Seabreeze Blvd Ste 641 Daytona Beach FL 32118-3952 Telephone: 904-255-2112 Fax: 904-255-6113
Legal Aid of Broward County 609 SW 1st Ave Fort Lauderdale, FL 33301-2805 Telephone: 954-765-8957 ext. 273 Fax: 954-765-5149
CATHOLIC CHARITIES LEGAL SERVICES ARCHDIOCESE OF MIAMI, INC. 3661 West Oakland Park Blvd., Ste. 305 Fort Lauderdale, FL 33311 Telephone: (954) 486-2070 Fax: (954) 486-5090 - Representation is limited to Miami Immigration Court.
Lee County Bar Association, Inc. Florida Rural Legal Services PO Box 1387 Fort Myers FL 33902-1387 Telephone: 941-334-0047 Fax: 941-334-0523
Florida Rural Legal Services 3210 Cleveland Avenue 101 Fort Myers, FL 33902 Telephone: 239-334-4554 Fax: 239-334-3042
Immigration - FLORIDA EQUAL JUSTICE CENTER, INC. 3210 Cleveland Avenue, Ste. 101-A Ft. Meyers, FL 33901 Telephone: (239) 277-7060 and 1-800-518-1716 Fax: (239) 277-9050
Source: www.legalhandle.com
Fathers' Rights: Hard-Hitting and Fair Advice for Every Father Involved in a Custody Dispute


Book (Basic Books)



You might also like: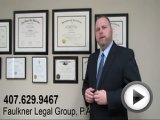 Modifying a Florida family law order in …
Help: ISO divorce attorney
Good evneing. I am a college student looking for a lawyer in New York City (any borough is fine though) to help me file my divorce. I am a student so if anyone can refer me to a pro bono attorney, i will be much appreciative. I learned recently that my wife married me under false pretenses in order to obtain US residence and eventually
citizenship. So yeah, i am peeved. Unfortunately, I cannot afford a lawayer. So please CL community, HELP ME OUT! Thank you. :)
A Piece of Cake: A Memoir


Book (Broadway Books)



Related posts: