Pro Bono divorce Lawyers in California
California Pro Bono Lawyer
June 10, 2015 – 04:00 am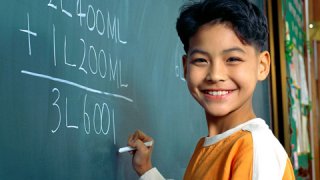 A Short Introduction to Pro Bono Lawyers in CaliforniaThere are hundreds of reasons to hire an attorney, in part because modern America places such high importance on litigative action. One lawsuit is all it takes to destroy a small business; one minor criminal charge more than enough to get you fired and mar your career from then onward. The criminal justice system has many important uses, but it's a terribly elitist concept which favors a) those individuals able to afford seven or more years of education to get a specialized degree and become attorneys and b) those wealthy enough to employ those attorneys. Sometimes it seems as if a person from a working class background doesn't stand a chance of fair or equitable treatment. Thankfully, it is for that reason that pro bono lawyers operate in every state, including California. These lawyers work for little or no pay for persons with low or moderate incomes who wouldn't be able to afford a lawyer otherwise. Of course, by charging so little these volunteer attorneys put themselves in high demand. How do you find pro bono lawyers in California, and how do you know you've found the right one for you?Do I Need a Pro Bono Lawyer in California?The short answer to the question would be that a person should look for a pro bono lawyer in California when they have legal needs that they can't handle themselves, but in truth the subject is much more complicated than that flippant answer allows. Pro bono lawyers are generally used in civil, not criminal, matters. Here are a few fine reasons to seek a pro bono lawyer in California:1.You have been convicted of a crime that you didn't commit, and either important evidence was not heard at your trial or unethical behavior on the part of the court or the prosecution occurred during the trial which places doubt on the trial's impartiality. For this you need a pro bono lawyer in California who knows appellate law.2.You are filing for divorce or would like to file a complaint to change your child support of child custody order. For this you need a pro bono lawyer in California familiar with family law.3.You wish to file a restraining order or an order of protection, something usually classified under family law.4.There are issues with your visa, work permit, or citizenship that need to be solved with the help of a pro bono lawyer in California in immigration law.5.You have been discriminated against at your workplace or in housing and should find pro bono lawyers specializing in one of those two fields.6.You are not getting the benefits your employer guaranteed you and need a workers' compensation pro bono lawyer in California.Alternatives to Pro Bono Lawyers in CaliforniaPro bono lawyers in California will only help in a percentage of cases, not just because of the income restrictions on their clients but because for some cases alternatives to their services exist, even for low income individuals. Since there will always be a shortage of pro bono lawyers in California, it makes sense that most firms won't work with clients for whom alternatives are available. Here are a few such alternatives that you should be aware of and try to seek out before getting the help of pro bono lawyers in California:1.If you've been accused of a criminal charge of the magnitude designated "felony, " you've been guaranteed a court-appointed lawyer, called a public defender, whose fees will be paid by the state. Some believe that public defenders are less good at their jobs than private attorneys, but many are excellent, and for most individuals who use them, they are the only option available.2.If you'd like to file a personal injury lawsuit, or any lawsuit against an individual, a corporation, or the government with a high cash award possible, then you can likely hire a regular lawyer since most charge with contingency fees for these types of cases. That means they only get paid if their client gets a cash award or settlement, at which point they will take a percentage of the money, around 20% to 40%.3.If you are filing for Chapter 7 bankruptcy, you may very well need to find a pro bono lawyer in California. However, some pro bono lawyers in California also run workshops helping filers to fill out the required forms. These workshops can help with all the hardest parts of bankruptcy filing, so that the rest is simple enough to do on your own.4.If you are filing for divorce, some filing workshops may be available as well.5.Individuals writing wills may be able to attend a workshop meant to help them. In addition, senior centers and community centers often feature nights where pro bono lawyers in California visit to take questions and assist with matters such as will-writing.Finding Pro Bono Lawyers in CaliforniaThe way most people find pro bono lawyers in California is through legal aid societies. These help to organize pro bono lawyers to make them available to the public. Unfortunately, there is no statewide service available. Most are local, and many serve in regards to only one particular issue, such as housing law or family law. You may also be able to find pro bono lawyers through another organization related to your legal problem, such as a shelter, a hospital or a minority rights organization.Questions to Ask Your Pro Bono Lawyer in CaliforniaWait before you make an agreement with any lawyer, even a pro bono lawyer in California, to make sure that they have the ability to help you. Asking a few questions such as these might help you decide:1.Are you licensed to practice law in California?2.What exact fees do you charge?3.Do you have a payment plan available if you do charge?4.Are there any alternatives available to your legal services?5.Will you be able to represent me in court?6.Do you have experience with cases similar to mine?7.If you cannot help me, can you refer me to a pro bono lawyer in California who can?
Source: lawyer.laws.com
Fathers' Rights: Hard-Hitting and Fair Advice for Every Father Involved in a Custody Dispute


Book (Basic Books)



You might also like: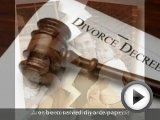 Providence RI Divorce Lawyers in …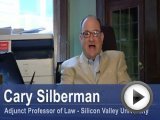 How to Find a Pro Bono Lawyer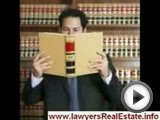 Pro Bono Real Estate Lawyers, Law Firms
Need pro-bono divorce help
I know a Eastern European immigrant who was married for over 20 years to her husband. He has tricked her into signing all of their property over to him. She is financially, legally and emotionally dependent on him because she is raising their children. He has managed to divorce her for a younger woman and had his wife sign the divorce papers, but his wife had NO LEGAL COUNSEL.
She needs to be convince that she has rights even as an immigrant to Califorina for spousal support, child support and half of their assets. She thinks that she has to do everything and give everything to him or he'll get bad/violent/punish her and she will be cut off from receiving any support
The divorce petition your soon-to-be ex
Filed includes automatic restraining orders preventing you from taking the children out of California. So you'd need a court order to permit that to happen. You'd file a motion regarding child custody/timeshare. But, you need give him 21 days notice, and the court refers child-custody issues to a mediator before it will conduct a hearing for an order. That probably wouldn't happen before your scheduled departure time. So, you'd need to file an ex parte application, which can be heard with only 24 hours' notice in an "emergency" situation. I doubt that the court would consider this to be an emergency that would justify deciding this issue without a hearing
History of the wackos...
Couple's legal crusade led to adoption, dogs
Torn family's tale illuminates case
--------------------------------------------------------------------------------
BY PATRICK MAY
Mercury News
Published Thursday, March 29, 2001, in the San Jose Mercury News
The dogs' owners, Robert Noel and Marjorie Knoller, seemed cavalier. The husband and wife, both lawyers, suggested Whipple was to blame, that her perfume may have set the dogs off. They were the victims, they seemed to say -- of politically driven prosecutors, of a sensational press. Then came word that the pair had adopted a 38-year-old prisoner, Paul ``Cornfed'' Schneider, serving a life term at Pelican Bay State Prison
A Piece of Cake: A Memoir


Book (Broadway Books)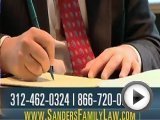 Chicago Divorce Lawyer Illinois …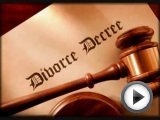 Bonita Springs Divorce Lawyers - CALL …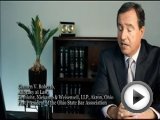 Pro Bono Ripples of Hope Attorneys
Related posts: